Fused glass workshops in Bristol for adults and children
Workshop Venues
The Flamingo Centre, 175 Southmead Road, Bristol BS10 5DT (Available for private workshops – max10 people)
Creative Space, 56-58 North Street, Bristol, BS3 1HJ (Available for private workshops – max10 people)
Eclectic gift shop, 51C High Street, BS15 3DQ Bristol, United Kingdom (Available for private workshops – max 8 people)
We Make Bristol 16 Canford Lane, Bristol BS9 3DH (Available for private workshops – max 8 people)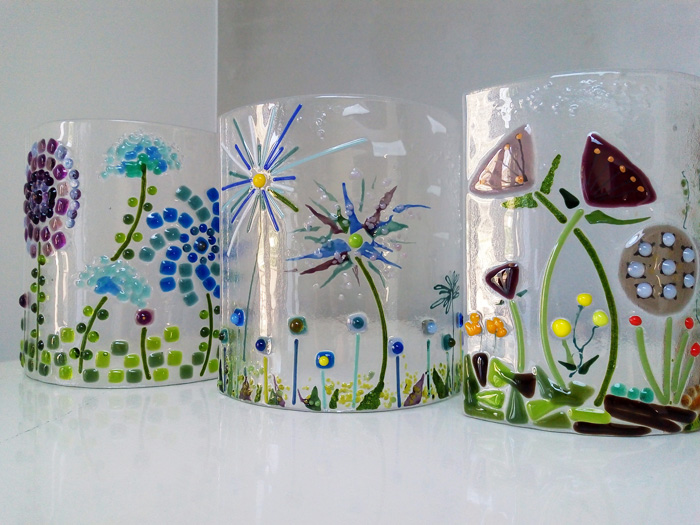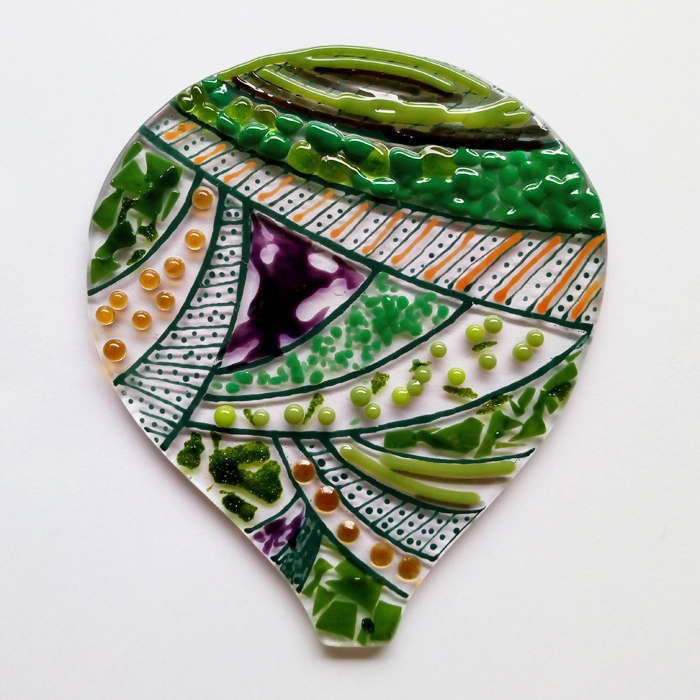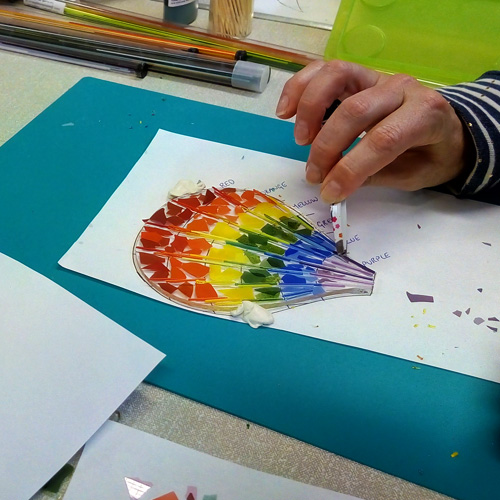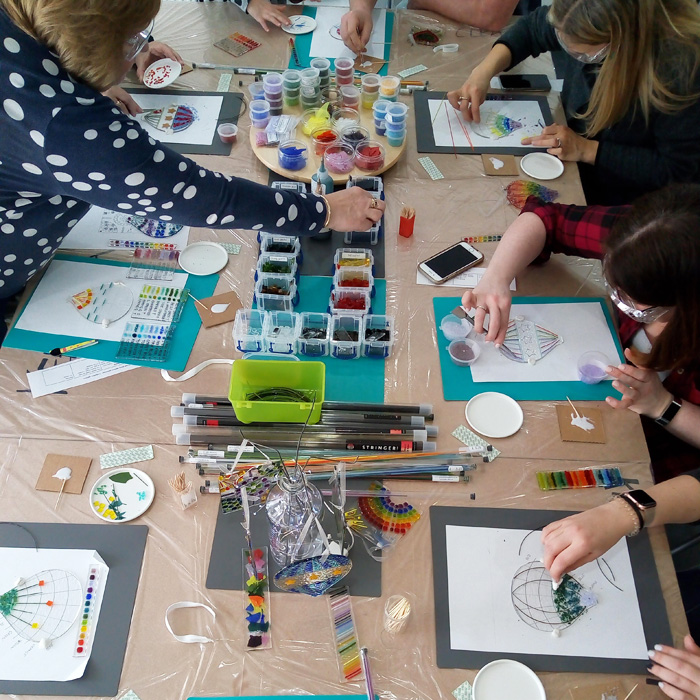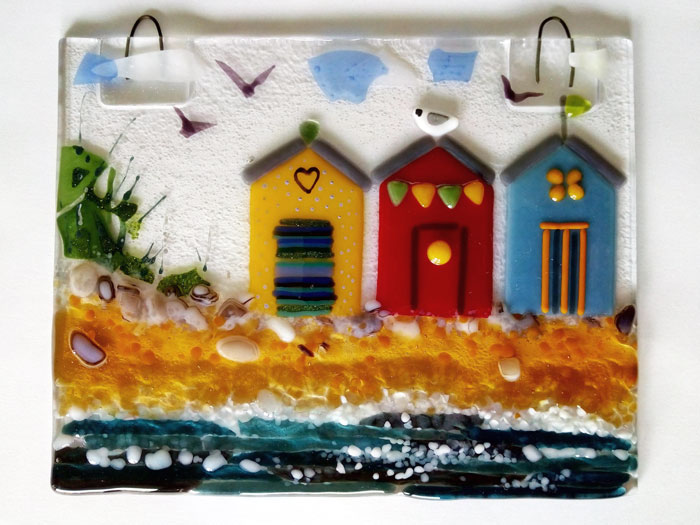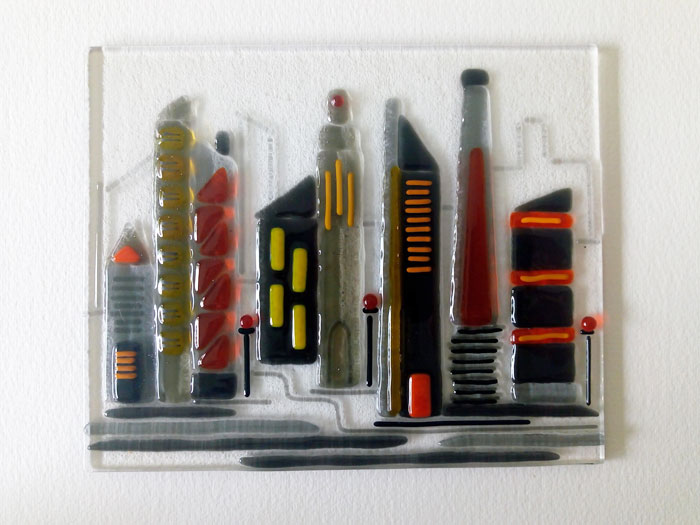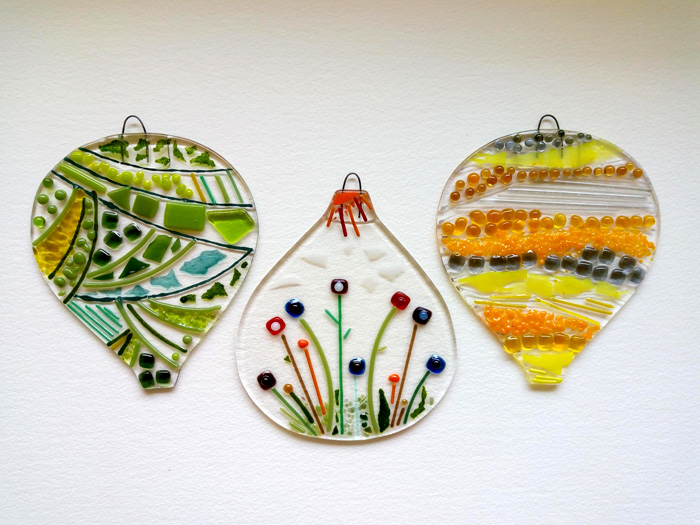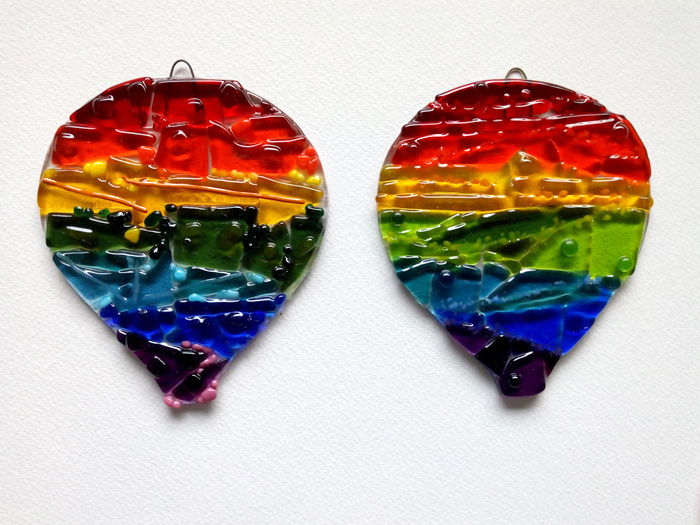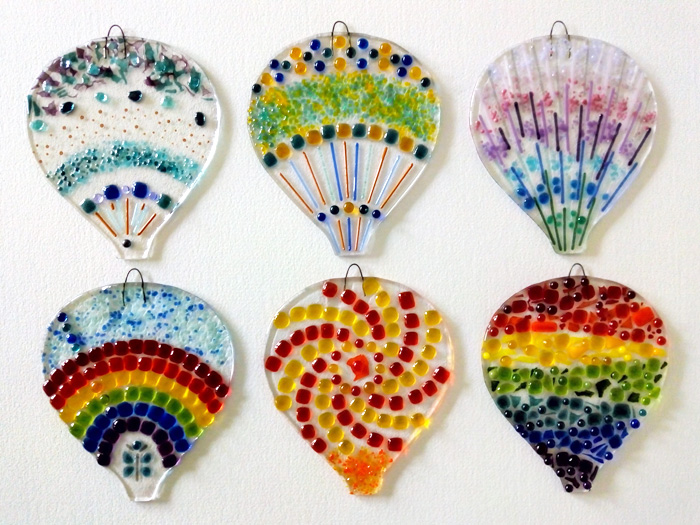 Fused glass workshop dates and ticket information
November 2019
23rd November 4.30 – 6.30pm (Saturday)
Fused glass Christmas trees
Creative Space, 56-58 North Street, Bristol, BS3 1HJ
Tickets from our shop
December 2019
7th December 11am – 1pm (Saturday)
Fused glass Christmas trees
The Flamingo Centre, 175 Southmead Road, Westbury-on-Trym, Bristol, BS10 5DT
Tickets from our shop
January 2020
15th January 6 – 8pm (Wednesday Evening)
Fused glass candle curve – flower design
Eclectic gift shop, 51C High Street, BS15 3DQ Bristol, United Kingdom
21st January 6.30 – 8.30pm (Tuesday Evening)
Fused glass candle curve – flower design
We Make Bristol, 16 Canford Lane, Westbury on Trym, Bristol BS9 3DH
February 2020
2nd February 2 – 4pm
Fused Glass Coaster Workshop
We Make Bristol, 16 Canford Lane, Westbury on Trym, Bristol BS9 3DH
2nd February 4.30 – 6.30pm
Fused Glass Balloon Workshop
We Make Bristol, 16 Canford Lane, Westbury on Trym, Bristol BS9 3DH
18th February 6 – 8pm (Tuesday Evening)
Children's Workshop
Eclectic gift shop, 51C High Street, BS15 3DQ Bristol, United Kingdom
25th February 6 – 8pm (Tuesday Evening)
Fused Glass Coaster Workshop
Eclectic gift shop, 51C High Street, BS15 3DQ Bristol, United Kingdom
March 2020
9th March 6 – 9pm (Monday Evening)
Curved panel – Bristol coloured houses and suspension bridge
Eclectic gift shop, 51C High Street, BS15 3DQ Bristol, United Kingdom
30th March 6 – 9pm (Monday Evening)
Fused Glass Bristol Balloon
Eclectic gift shop, 51C High Street, BS15 3DQ Bristol, United Kingdom
Private group workshop / Hen party / Corporate team building
If you wish to hold your own fused glass workshop in your home, chosen venue or at one of our regular venues, please email Rachael for more details on options/prices.
Children's glass workshop party
An unusual creative party for children who would like to try something new on their birthday! The children choose a design template then pick from the array of beautiful coloured glass and glass accessories to create their design. A great introduction to the world of fused glass.
Workshops take place in your home or at one of our workshop venues. Please contact Rachael for more details and to book your workshop.
Cost £120 for up to 8 children, (additional £15 per child, maximum 12 children)   :  age 7+  :  1.5 hrs
After the session your work will be taken back to the studio to be kiln formed, wrapped and delivered back to you within a week.
Children are always delighted with their creations and what they are able to achieve in this 1.5 hour workshop, their creations will last forever as glass does not fade or disintegrate!
If you are interested in booking a workshop or have any further queries please contact create@theglasscabin.co.uk